Quickly create an Issue for
Tired of spending hours creating issues on GitHub? Let our state-of-the-art application do the heavy lifting for you. With its advanced AI capabilities, you'll be able to submit bug reports and feature requests in a snap!
Preview
Introducing our revolutionary application that uses advanced AI to create issues on GitHub! Say goodbye to manual bug reporting and feature requests.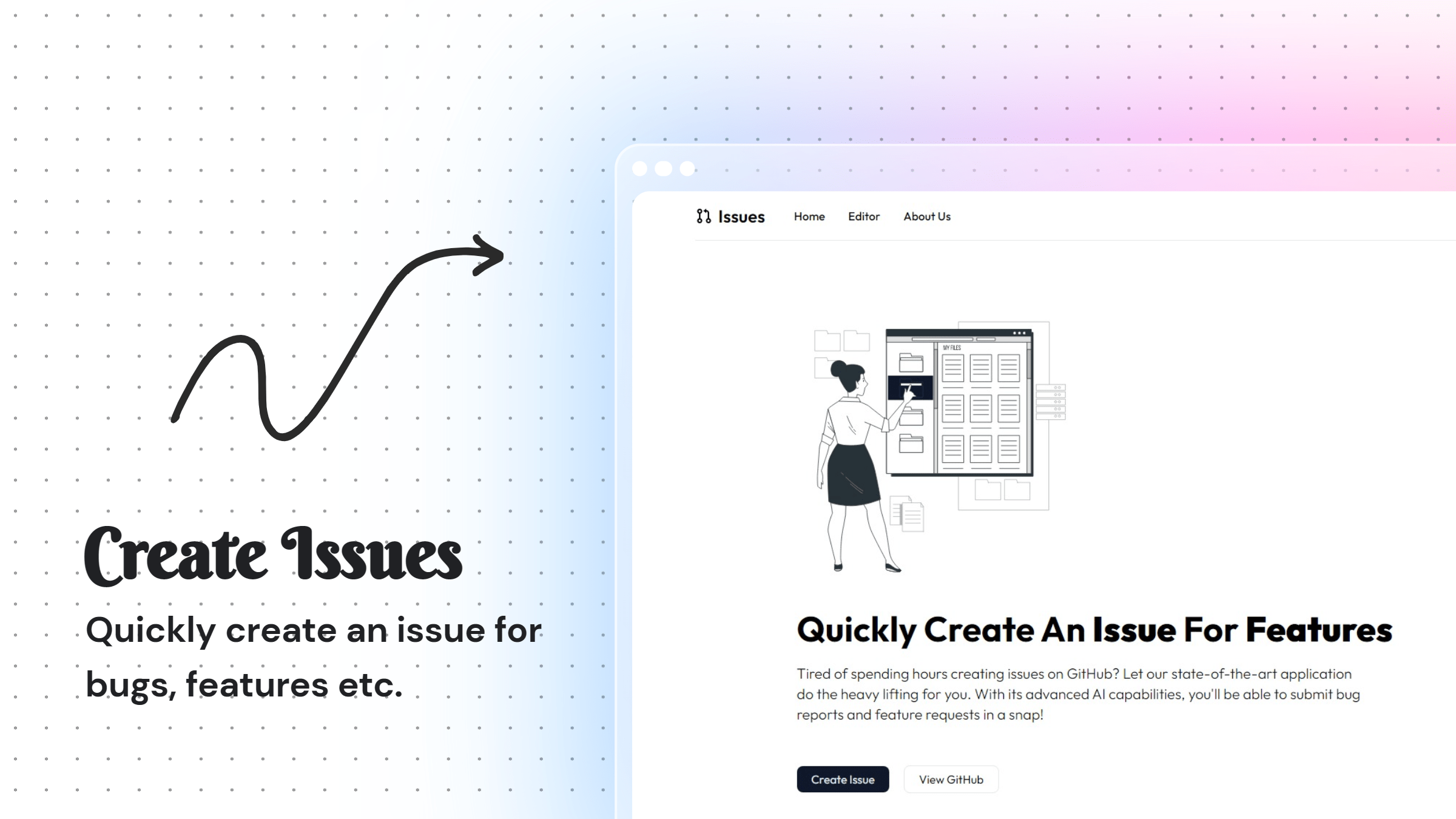 ---